Sansevieria Trifasciata Whitney
Also known as snake plant whitney, snake plant, sansevieria whitney, mother's tongue.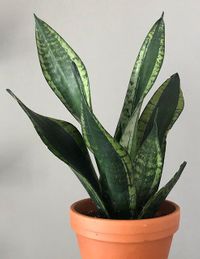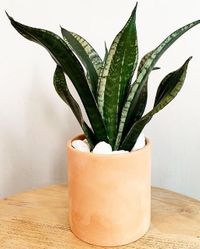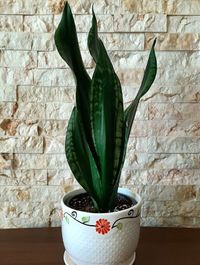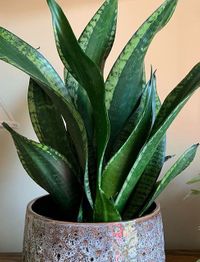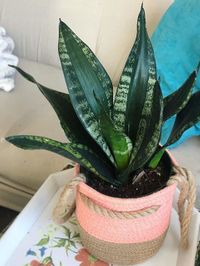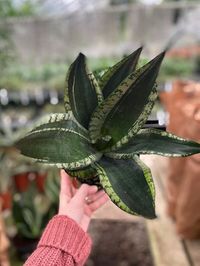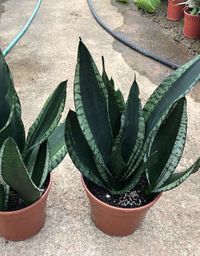 Introduction
Sansevieria Trifasciata Whitney is a succulent plant native to Africa that is grown as a houseplant in colder climates. They love heat, bright light, and even direct sunlight, but they will also tolerate low light conditions, making it a perfect beginner plant.
Sansevieria Whitney is a perfect plant for travelers because it doesn't need much maintenance and it is drought tolerant, so it is recommended that they grow in well-drained compost. They can easily rot because they are sensitive to water so make sure you don't over-water them.
The Whitney snake plant is a compact air purifier Sansevieria, with a growth rate of 45-50 cm and an average of 4 leaves per plant that is toxic if ingested so place it far from cats, dogs, and children.
Worlds Most Advanced Vertical Garden Planter
Save space and grow in 4 squared feet up easily to 50 plants, herbs and/or vegetables organically. Enjoy your own food or create colorful corners with this tower.
Shop now
Beachnearby: Know every beach in the world like a local
Navigate through thousands of crowdsourced data and find out the best beaches near you to enjoy the summer.
See beaches
Snake Plant Whitney care
How much light does a Snake Plant Whitney need?

As most of sansevierias, Sansevieria Trifasciata Whitney likes bright light and can stand plenty of direct sunlight because those are the conditions in their natural environment.

Sansevieria Whitney can live in low light conditions, but their growth will be slow or non-existent and their leaves with become darker.

To make your Snake Plant Whitney have a big leaf color contrast, place it in a bright spot.
How to water a Snake Plant Whitney?

Snake Plants need a little water to live because they are drought-tolerant. As you can imagine, they usually die because of over-watering.

Check every two weeks how humid is the soil and only water the Snake Plant if the soil is completely dry.

Terracotta pots, instead of plastic, are recommended because they absorb part of the humidity. If the plant is placed in low light conditions, you will probably water it once every month.
What's the ideal humidity for a Snake Plant Whitney?

Sansevieria Trifasciata Whitney doesn't need special humidity care because it is happy in average humidity conditions. In case you raised the humidity because of other plants, it won't be a problem.
How to fertilize a Snake Plant Whitney?

You don't need to fertilize your Snake Plant Whitney, but you can do it twice a year during the summer season.
Snake Plant Whitney care tips

Bedrooms and living rooms are good spots to put your Sansevieria because it removes air toxins.

Sansevierias are mildly toxic if ingested, so put it away from cats, dogs, and children.

For a high leaf color contrast, place it in a bright spot.

Raise your Snake Plant to know if you should water it or not. If it's heavy, you definitely shouldn't do it.

Use a pot that has good drainage, such as a terracotta pot or one made with some porous material.
Easily automate your cold and marketing emails with the highest deliverability rate possible with Gmail
Create multiple email campaigns and email sequence follow-ups quickly and securely. Go Mail Merge is the most advanced email campaign manager for Gmail.
Start automating your email campaigns
Video tutorials of snake plant care and tips
The videos might not be about exactly the same plant, but the same variety. In most cases, this not relevant because many of the varieties have the same requirements.
Video created by Summer Rayne Oakes about how to take care of a snake plant

Video created by delaplants about how to take care of a snake plant

Video created by Good Growing about how to take care of a snake plant
Reach out more than 11k people monthly!
Find potential customers, improve your digital presence and get noticed
Advertise now for $9