Ficus Pumila
Also known as creeping fig, creeping ficus.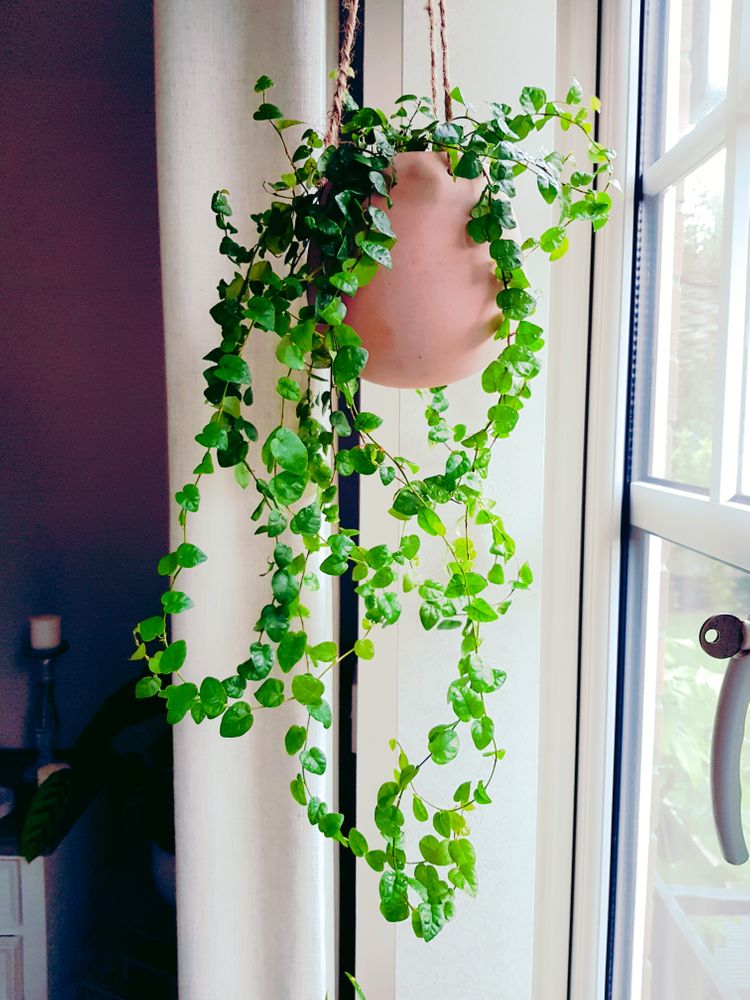 Buy Ficus Pumila from trusty shops
Buy Ficus Pumila from our affiliate shops or stores that we decided to work with because people recommended them.
Creeping Fig care
How much light does a Creeping Fig need?

The Ficus Pumila likes bright but filtered light because the leaves can easily get dried.
How to water a Creeping Fig?

This creeping fig beeds to be watered when the top inch or so of the potting mix dries to the touch. As a houseplant, it doesn't tolerate drying out as well as other figs (including fiddle leaf fig).
What's the ideal humidity for a Creeping Fig?

As a native to the tropics, the Ficus Pumila will appreciate humid environments but it gets used to average humidity.
How to fertilize a Creeping Fig?

Feed monthly with a well-balanced liquid fertilizer when the plant is actively growing. It's not necessary to feed a your Rubber Plant during the winter and fall.
Creeping Fig care tips

Mist the leaves to increase humidity.

Wipe the leaves with a damp cloth and gently dry to keep them clean and healthy.