Monstera Deliciosa Variegata
Also known as monstera deliciosa, swiss cheese plant, mexican plant, hurricane plant.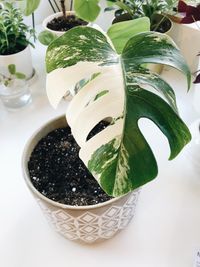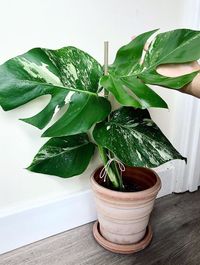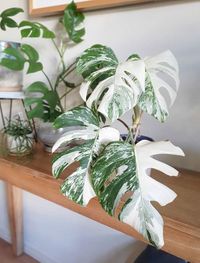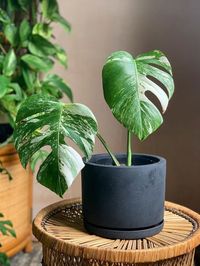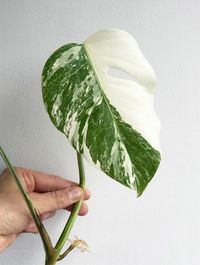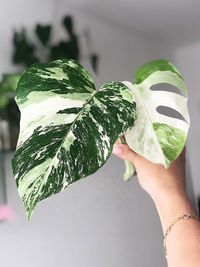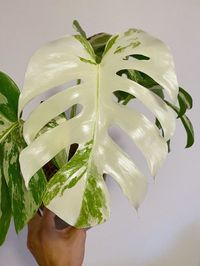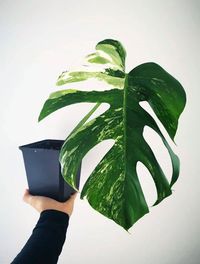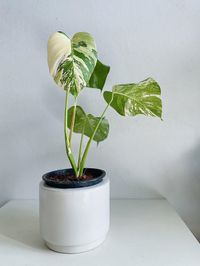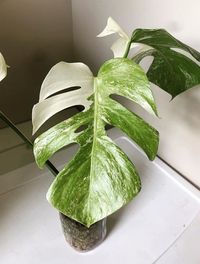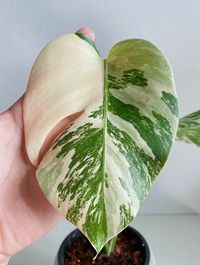 Introduction
Monstera Deliciosa Variegata is recognizable by its large, glossy green and white leaves with deep splits and holes. Like most houseplants, it's native to the tropics.
Worlds Most Advanced Vertical Garden Planter
Save space and grow in 4 squared feet up easily to 50 plants, herbs and/or vegetables organically. Enjoy your own food or create colorful corners with this tower.
Shop now
Reach out more than 11k people monthly!
Improve your online presence by showing your product to thousands of people for a price way below the market price ($3 per 1k impressions, Facebook does $7.19 per 1k impressions)
Advertise now for $39
Monstera Deliciosa Variegata care
How much light does a Monstera Deliciosa Variegata need?

Monstera Deliciosa variegated needs a little more sunlight to survive than regular monsteras, because it has less chlorophyll. Keep your Monstera Deliciosa Variegata in a bright spot.
How to water a Monstera Deliciosa Variegata?

Water when its soil becomes dry to a half finger depth but take care to don't over watering or it will rot its roots.
What's the ideal humidity for a Monstera Deliciosa Variegata?

This plant will thrive in almost any environment, but if you want to give it a special treat, gently mist it once a week. It's best to mist your Monstera in the morning so the water has plenty of time to evaporate before evening.
How to fertilize a Monstera Deliciosa Variegata?

For best results, feed your Monstera Deliciosa once a month throughout the spring and summer. Give to your plant a rest during the winter.
Monstera Deliciosa Variegata care tips

Mist the leaves to increase humidity.

Wipe the leaves with a damp cloth and gently dry to keep them clean and healthy.

Don't let your Monstera remain in water.

Monstera Deliciosa Variegata roots are not the type of roots that damage walls or surfaces.

Rotate your Monstera Deliciosa Variegata periodically.

Give to Monstera Deliciosa Variegata as much indirect light as possible.
Easily automate your cold and marketing emails with the highest deliverability rate possible with Gmail
Create multiple email campaigns and email sequence follow-ups quickly and securely. Go Mail Merge is the most advanced email campaign manager for Gmail.
Start automating your email campaigns
Video tutorials of monstera care and tips
The videos might not be about exactly the same plant, but the same variety. In most cases, this not relevant because many of the varieties have the same requirements.