Aspidistra Elatior Milky Way
Also known as cast iron plant milky way.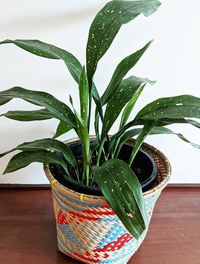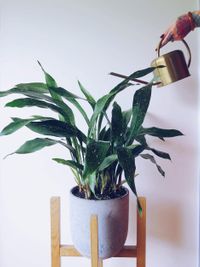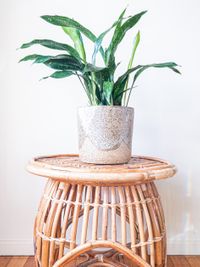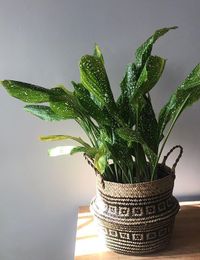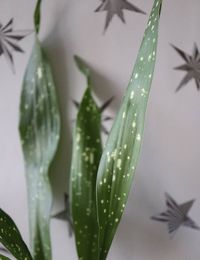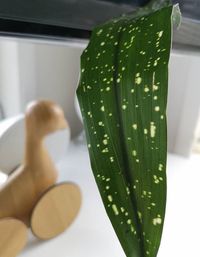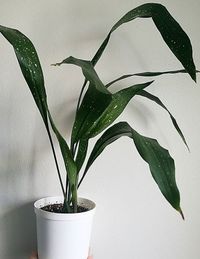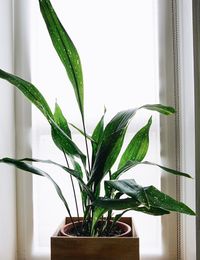 Introduction
Aspidistra Elatior Milky Way is an easy, low maintenance and drought tolerant plant that is recommended for beginners and travelers, as it can survive without water for a time.
Aspidistra grows in the dark undergrowth of the forest from Asia, that's why this plant grows so well in low light conditions and it's for being one of the best office plants.
Cast iron plants are safe for cats, dogs, and children because they are non-toxic and its leaves have a dark green color and can grow slowly up to 90 cm.
Buy Aspidistra Elatior Milky Way from trusty shops
Buy Aspidistra Elatior Milky Way from our affiliate shops or stores that we decided to work with because people recommended them.
Worlds Most Advanced Vertical Garden Planter
Save space and grow in 4 squared feet up easily to 50 plants, herbs and/or vegetables organically. Enjoy your own food or create colorful corners with this tower.
Shop now
Reach out more than 11k people monthly!
Improve your online presence by showing your product to thousands of people for a price way below the market price ($3 per 1k impressions, Facebook does $7.19 per 1k impressions)
Advertise now for $39
Cast Iron Plant Milky Way care
How much light does a Cast Iron Plant Milky Way need?

Aspidistra Elatior Milky Way is a hardy plant famous how well it tolerates artificial or low light conditions which makes it a versatile plant that you can have at any spot in your house.

Your plant in those conditions will be happy without a lot of effort but it will grow slowly. Provide to your Aspidistra Elatior Milky Way a bright light far from direct sunlight to make it grow fast and big keeping it always far from direct sunlight so its leaves do not burn.
How to water a Cast Iron Plant Milky Way?

Aspidistra Elatior Milky Way loves soil moist but not soggy, although it is a drought-tolerant plant, so don't worry if you forget to water it sometimes.

Water your aspidistra when the soil is almost completely dry before pouring water again.

The amount of water is directly related to the amount of light it receives. This plant doesn't require much light, so in low light conditions and in winter yous Cast Iron Plant will need way less water than usual, so you'll have to water it less frequently or its roots will rot and cause death.
What's the ideal humidity for a Cast Iron Plant Milky Way?

Aspidistra does handle dry air and low humidity that would kill other plants, but does best with some air moisture. So it's easy to combine Aspidistra Elatior Milky Waywith other plants.
How to fertilize a Cast Iron Plant Milky Way?

Fertilize your aspidistra once a month with a slow release fertilizer, because this plant is a slow grower you don't need to fertilize it that much.
Cast Iron Plant Milky Way care tips

Don't place your Aspidistra Elatior Milky Way in direct sunlight.

Aspidistra Elatior are good office plants because they survive low light conditions even artificial.

Get this plant right now if you're a beginner or a traveler

Water your Cast Iron Plant only when its soil has dried almost completely.

Wipe the leaves with a damp cloth to remove dust.

To propagate this plant just cut a leaf from the bottom.
Easily automate your cold and marketing emails with the highest deliverability rate possible with Gmail
Create multiple email campaigns and email sequence follow-ups quickly and securely. Go Mail Merge is the most advanced email campaign manager for Gmail.
Start automating your email campaigns
Video tutorials of aspidistra care and tips
The videos might not be about exactly the same plant, but the same variety. In most cases, this not relevant because many of the varieties have the same requirements.