Sansevieria Trifasciata Bantels Sensation
Also known as white sansevieria, snake plant, sansevieria bantels sensation, bantels sensation snake plant, mother's tongue, african spear, magic sword.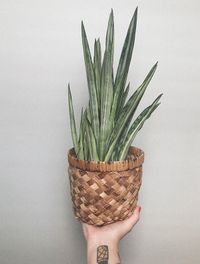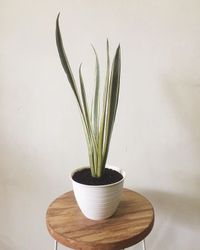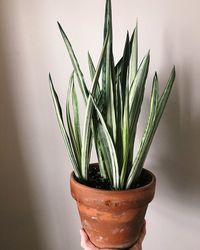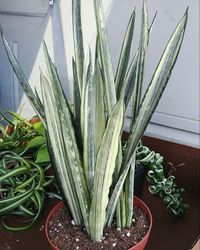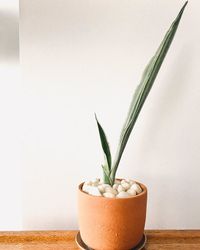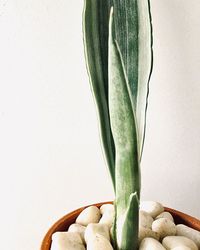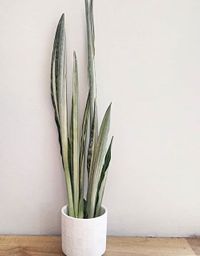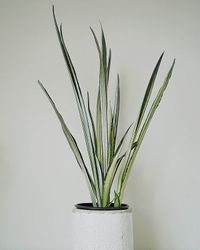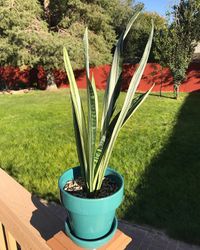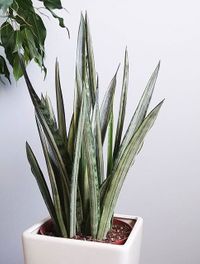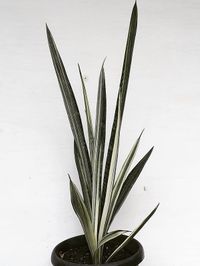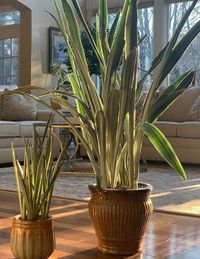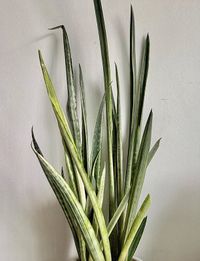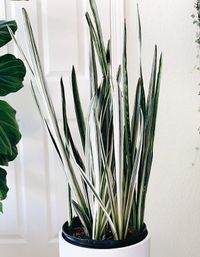 Introduction
Sansevieria Trifasciata Bantels Sensation is a snake plant variety that is drought-tolerant so it's recommended for travelers.
It has white vertical striping in the thin but tall leaves and it's commonly mistaken with Sansevieria Metallica because they look similar, but this one has more yellowish and narrow leaves. Like other sansevierias, this species can bloom in summer with sweetly fragrant greenish-white flowers but this cultivar rarely seems to do so.
Take into account that sansevierias are toxic to cats, dogs, and people if ingested, so keep them in a safe spot.
Worlds Most Advanced Vertical Garden Planter
Save space and grow in 4 squared feet up easily to 50 plants, herbs and/or vegetables organically. Enjoy your own food or create colorful corners with this tower.
Shop now
Beachnearby: Know every beach in the world like a local
Navigate through thousands of crowdsourced data and find out the best beaches near you to enjoy the summer.
See beaches
White Sansevieria care
How much light does a White Sansevieria need?

Sansevieria Trifasciata Bantels Sensation loves moderate or bright light (even it likes direct sunlight) because the white parts of the leaves that do not capture the light for photosynthesis.

White Sansevieria can tolerate low light but its leaves will turn dark and won't wrong much.
How to water a White Sansevieria?

The Sansevieria Trifasciata Bantels Sensation requires little water to survive because is a drought-tolerant plant. You should only water it when the soil in the pot is completely dry.

Check every two weeks if your Snake Plants need to be watered by raising the plant. If it's heavy, give it a week more. If it's light, check it by sticking a wooden stick into the soil to see how wet it is.

Reduce the amount of water you give to your Sansevieria Trifasciata Bantel's Sensation during winter to avoid overwatering.
What's the ideal humidity for a White Sansevieria?

Sansevieria Trifasciata Bantels Sensation is happy in almost all humidity levels unless it's super dry. A good practice to avoid this is to keep it away from air vents or drafts.
How to fertilize a White Sansevieria?

Snake Plants don't need fertilization, but if you want to, do it twice a year with general fertilizer for plants.
White Sansevieria care tips

Living rooms and bedrooms are good spots to place your Sansevieria because it removes air toxins.

Sansevierias are mildly toxic if ingested, so put it away from cats, dogs and children.

If the leaves are drooping it's because you're over-watering it, let it dry for a while and it will recover.

Raise your Snake Plant to know if you should water it or not. If it's heavy, you definitely shouldn't do it.

Use a pot that has good drainage, such as a terracotta pot or one made with some porous material.
Easily automate your cold and marketing emails with the highest deliverability rate possible with Gmail
Create multiple email campaigns and email sequence follow-ups quickly and securely. Go Mail Merge is the most advanced email campaign manager for Gmail.
Start automating your email campaigns
Video tutorials of snake plant care and tips
The videos might not be about exactly the same plant, but the same variety. In most cases, this not relevant because many of the varieties have the same requirements.
Video created by Summer Rayne Oakes about how to take care of a snake plant

Video created by delaplants about how to take care of a snake plant

Video created by Good Growing about how to take care of a snake plant
Reach out more than 11k people monthly!
Find potential customers, improve your digital presence and get noticed
Advertise now for $9